Siam-Info

≡ Menu


The cool season (November - February)

The Humidity and the temperatures is relatively comfortable. This is Thailand's most pleasant season.


The hot season (March - May)

High humidity, and temperatures, even at night.


The rainy season (June - October)

Days usually start off sunny, with thunderstorms and rains arriving in the afternoon. Flash floods are common.

Data from
World Weather Information Service)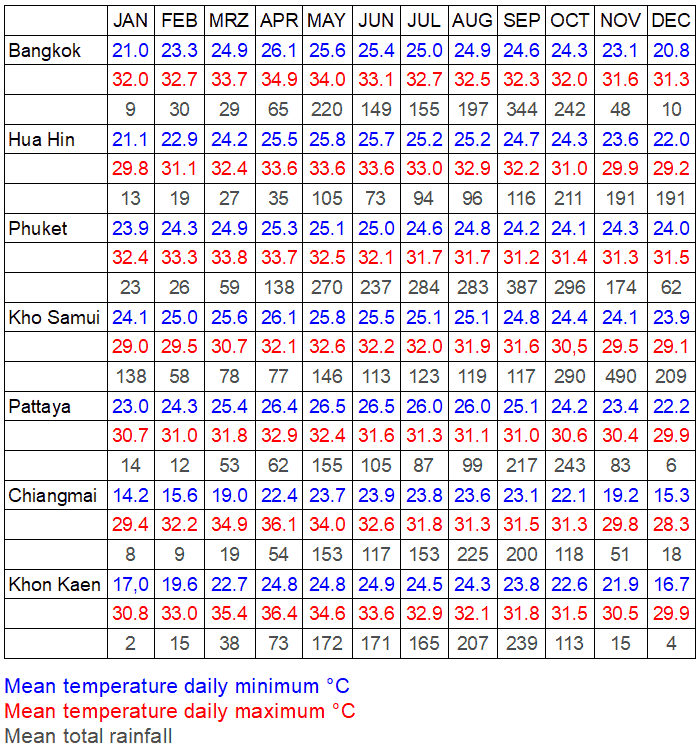 Categories:

Immigrating to Thailand
Social behaviour

Cost of living in Thailand
Moving to Thailand

Land and houses in Thailand
Working in Thailand
Bringing dogs and cats to Thailand
Health insurance
≡ Menu


All data is provided without guarantee!

These conceptions only reflect my own personal opinion.